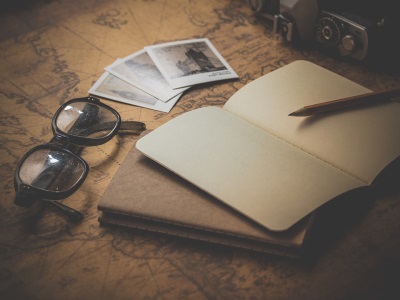 Would you like to know one secret to bring all of your academic papers to the next level? Understand the intricacies of academic writing and you will easily handle academic tasks of any complexity level. Here's what your tutors want to see in your papers. The following top 8 criteria make academic writing different from all other writing styles:
Mystery.
If you're surprised with this first aspect, let's agree to properly define this term in the context of academic writing. The mystery ingredient of academic papers implies that the doer of the action in the most cases is hidden and unknown. Despite all the demands for accuracy and formality, it's better to avoid too categorical statements. Whenever it is possible, try to use modal verbs may, might, can and could to soften your claims. It will show that you understand that the world is more complex than it might seem at the first glance and you are not a black and white thinker. Instead of the habitual subject-verb agreement, give preference to the passive voice. Avoid the first person pronouns, unless your tutor recommends you doing so.

Daily speech: I think you should see a doctor.Academic writing: It is hypothesized that regular visits to a doctor can prevent a number of health conditions (Doe et al, 2015).
Politeness.
Another important condition for coming up to your tutors' expectations is avoiding offensive language and statements. Try to make the tone of your academic paper unbiased and not judgmental. Despite your real religious, political and personal beliefs, be sure to use the terms 'she or he' (instead of he), African Americans (instead of blacks), people with limited abilities (instead of handicapped).Daily speech: Grandfather says you could hardly see blacks in their part of the city previously.Academic writing: The segregation blacks and whites in the United States officially started in 1877, when Jim Craw laws were adopted.
Formal language.Sometimes informal expressions become commonplace and you can hardly detect the shades of colloquial language in them. That's why you need to be careful to avoid colloquial and even semi-formal language in your writing.The following constructions are inappropriate for academic papers:

contractions;
slang (awesome, cool, hang out);
phrasal verbs (catch up, cut down);
semi-formal words (kids, veggies, info.)

Daily speech: Eat your veggies if you want to feel awesome.

Academic writing: Healthy eating habits, including substantial intake of fruits and vegetables, plays an essential role in an individual's immune system (Doe et al, 2015).

Logic.Clear logic and convincing reasoning are must-haves for any academic paper. The easiest way to improve the logic of your writing is to use the classic structure, including an introduction, body paragraphs and conclusion.
Language means to improve logic: there is a direct relationship between…, X has a significant impact on…, X plays and important role in Y etc.Daily speech: I hate it when it rains – I have terrible headaches.

Academic writing: A 2009 study has revealed a direct relationship between the weather conditions and wellbeing of individuals suffering from migraines (Smith & Lee, 2009.)

Argumentation.When working on your academic projects, you should bear in mind that you will present your findings to the academic community. It means that your arguments should look legit and persuasive in their eyes.
The most convincing arguments include statistical data, findings of peer reviewed studies, and citations from reputable sources.Daily speech: I am inclined to think that unhappy endings make me remember a movie longer.

Academic writing: A recent study has shown that dramas can potentially have longer lasting emotional effects on individuals, compared to comedy or sci-fi genres (Smith, 2011).

Succinctness.There is no place for empty fillers in academic writing. The unnecessary repetitions of the same ideas or too long transitions between sentences and different sections may seem a way to complete your academic paper faster, reaching the recommended word count. However, it's a wrong way which is easily detected. It can ruin the impression from your entire paper. The primary goal of academic writing is to make your paper succinct, saying more in fewer words.Daily speech: As far as I know, though my judgment can be opinionated, there's no logical explanation why Justin Bieber is worshipped by millions of young girls and boys.

Academic writing: The phenomenon of Justin Bieber's popularity has been discussed in a few academic studies and it deserves a more detailed analysis.

Complexity.On the other hand, the ban of the unnecessary fillers should not be confused with the recommendation to use more complex sentences and more sophisticated language. Syntax is the indicator of your understanding of the topic and your way of thinking. Along with discussing the possible limitations of your study and the counterarguments to your position, make sure that the language means you choose are of college level and show your understanding of the issue and your proficiency at the same time.Daily speech: I would gladly get down to work, but Facebook and Twitter don't let me go, keeping me for hours.

Academic writing: A 2006 study conducted by Johnson et al has shown that social networking sites can be major distractions, significantly hindering the effectiveness of elearning.

Accuracy.One more important aspect of academic writing is the accuracy of the data you use. Avoid distorting facts only to defend some of your claims. Exaggeration or reduction is inappropriate for academic papers. The accurate presentation of information and careful analysis of data are the only ways to make your academic papers rock and comply with the high standards of your academic institution. Furthermore, it's important to include all the details, to answer the questions what, where and how to avoid the potential misunderstanding of your conclusions.Daily speech: My brain was melting in the August heat and I was literally unable to move.

Academic writing: The periods of abnormal heat in the United State in the years 2008-2010 can be explained with the continuing global warming effects and melting of glaciers.
Complying with the 8 universal principles discussed above can significantly improve your academic papers, making them look much better in the eyes of your tutors.